The first meeting of the Baltic TV Tower delegations took place in Tallinn on August 1-2. The meeting discussed topical issues related to the operation and development of TV towers in Vilnius, Tallinn and Riga.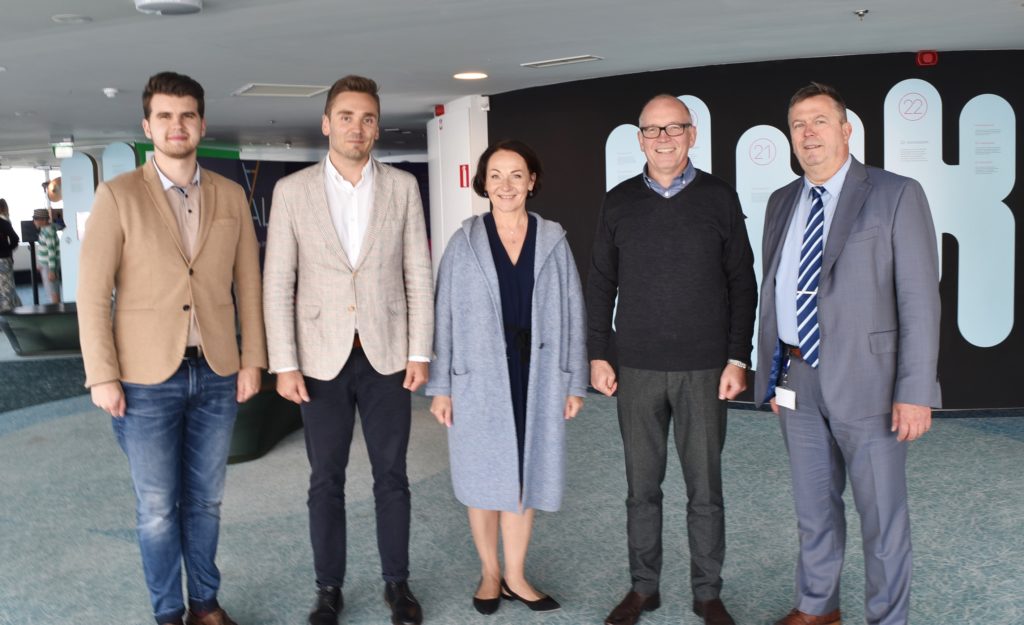 With the advent of television broadcasting and telecommunications technology, the role of the world's tallest TV towers in the country's radio engineering infrastructure is naturally diminishing, so the tower giants have to look for ways to restructure, develop tourism, entertainment, catering and other services.
Juri Kriisemann, Head of the TV Tower (Tallinn TV Tower), which underwent a major renovation In 2012, shared his knowledge and experience and introduced the entertainment, educational and cultural activities developed there. The participants of the meeting had the opportunity to try some of the attractions, such as standing and sitting on the ledge of the tower at 175 meters and others.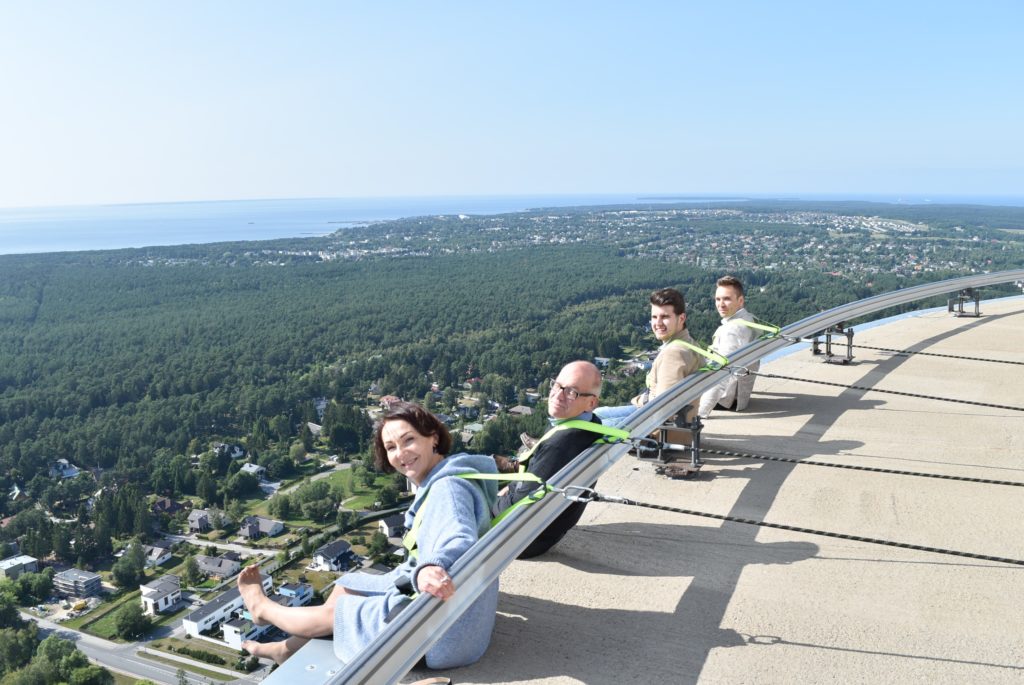 Aušra Lukošienė, the head of the restaurant "Milky Way", which is currently undergoing a major reconstruction of the Vilnius TV Tower, presented information on visitor flows and their servicing, as well as the concept of future reconstruction and overcoming the new TV tower.
The Riga TV Tower, run by a SOE LVRTC, is also preparing for a major reconstruction and new activities. The tower on Zakusala Island in Riga (currently closed to visitors) is set to become a huge center for innovation and science. According to Mariss Mežgals, Member of the Board of the Latvian Radio and Television Center, the project is expected to start next year.