Telecentre is the Lithuanian company with the most extensive experience in the telecommunications. By implementing the most advanced communication technologies the company supplies radio and TV programme transmission, TV broadcast transmission, data transmission, Internet and telephony services throughout Lithuania. We can offer wide career prospects in the company for specialists in IT, customer care, sales, management and marketing spheres.
of employees are specialists with a university education
the average length of service
The company's branches are located in the largest Lithuanian towns
Vilnius
Kaunas
Klaipėda
Šiauliai
Panevėžys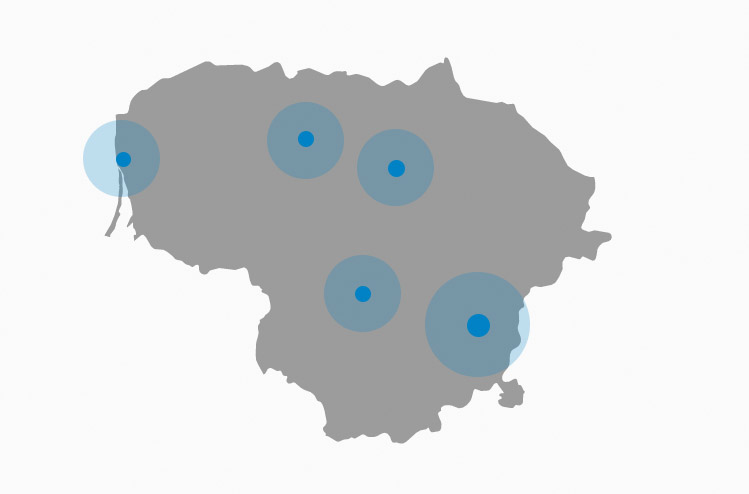 Employees of Telecentre Personnel Department use various channels for recruitment of new employees: from vacancy notices in the company's internal channels and external job offer portals, recommendations and social networks, to labour exchanges and career planning centres.
When recruiting employees we always consider the candidate's competence, satisfaction of requirements for a specific position, as well as desire and determination to achieve the objectives.
The candidates invited for the recruitment not only take part in job interviews with the heads of divisions (or people in charge) and a specialist from the personnel department, they are also frequently given practical tasks to verify their skills.
All the candidates participating in our recruitment process always receive a feedback on the interview results – we particularly appreciate the time dedicated by candidates to us.
Recruitment process includes several stages listed below.