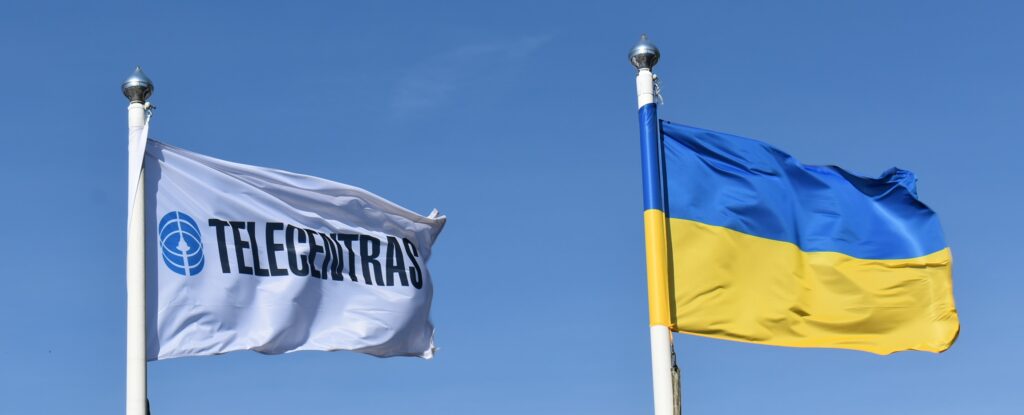 April 1 The Lithuanian Radio and Television Center (hereinafter, Telecentras) has started retransmitting the radio program of the Ukrainian national broadcaster UA: PBC via a medium-wave transmitter. Broadcasts run daily from 24:00. until 6.30 am in Ukrainian, as well as in Russian and Belarusian via a medium-wave transmitter, which operates at a frequency of 1386 kHz and ensures the spread of the radio signal during night time within a radius of up to 1,500 km.
"Broadcasts in the mid-wave range have been launched to ensure the dissemination of objective information about Russia's invasion of Ukraine as well as the values ​​of democracy and freedom defended by Ukraine in Belarus, Ukraine and much of western part of Russia," said Remigijus Šeris, head of Telecentras.
"Lithuania and other countries of the civilized world are doing their best to support Ukraine, which was attacked by the Putin regime. This assistance of the Telecentras in retransmitting the Ukrainian radio program is critical in illuminating reality in the region first-hand and without propaganda," says Agnė Vaiciukevičiūtė, Deputy Minister of Transport and Communications.
The retransmission project of the UA: PBC program is carried out together with the Radio Baltic Waves International. The Telecentras carries out the project on a non-commercial (sponsorship) basis.
Public Broadcasting Company of Ukraine (Suspilne; Ukrainian: Національна суспільна телерадіокомпанія України, Natsionalna Suspilna Teleradiokompaniia Ukrainy), alternatively shortened to UA:PBC, is the national public broadcaster in Ukraine.