Today new radio transmitter for rebroadcasting the Russian and Belarusian-language services of the US Congress-funded Radio Free Europe/Radio Liberty (RFE/RL) was officially launched in Vilnius.
RFE/RL programs rebroadcast from Lithuania can potentially reach about 100 million people in the European part of Russia, Belarus, Ukraine and Moldova. Prague-based RFE/RL is currently broadcast 10 hours a day.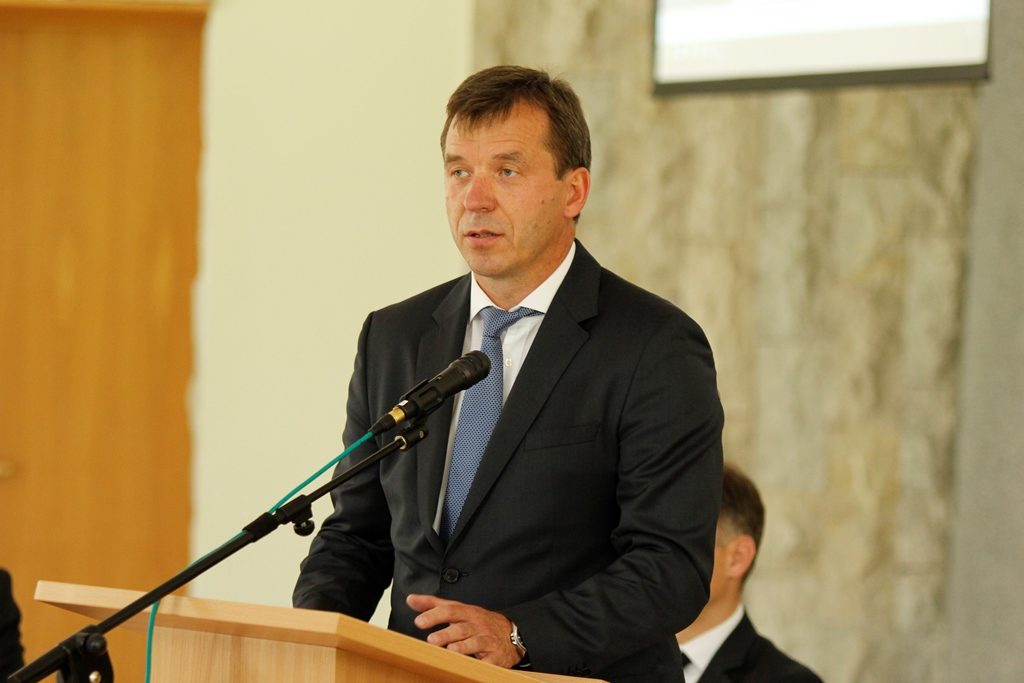 The transmitting power of the new device is set at 75 kilowatts, the same as that of the old one, but it can be increased up to 300 kilowatts if needed, Remigijus Šeris, CEO of Telecentras, said. According to Šeris, the new transmitter will greatly improve the quality of retransmission.
The official inauguration ceremony, which was held at Vilniaus TV Tower, was attended by the Minister of Foreign Affairs Linas Linkevičius, US Congresmen  John Shimkus ir Andy Barr, US Ambassador to Lithuania Howard Solomon, CTO of the U.S. Broadcasting Board of Governors André Mendes, the Minister of Transport and Communications  Rokas Masiulis, members of the Seimas (Parliament) and representatives of Government institutions.
"Seven tons of freedom of speech – that is the weight of the new radio transmitter and a proof of a close cooperation between Lithuania and the United States," said Linkevičius.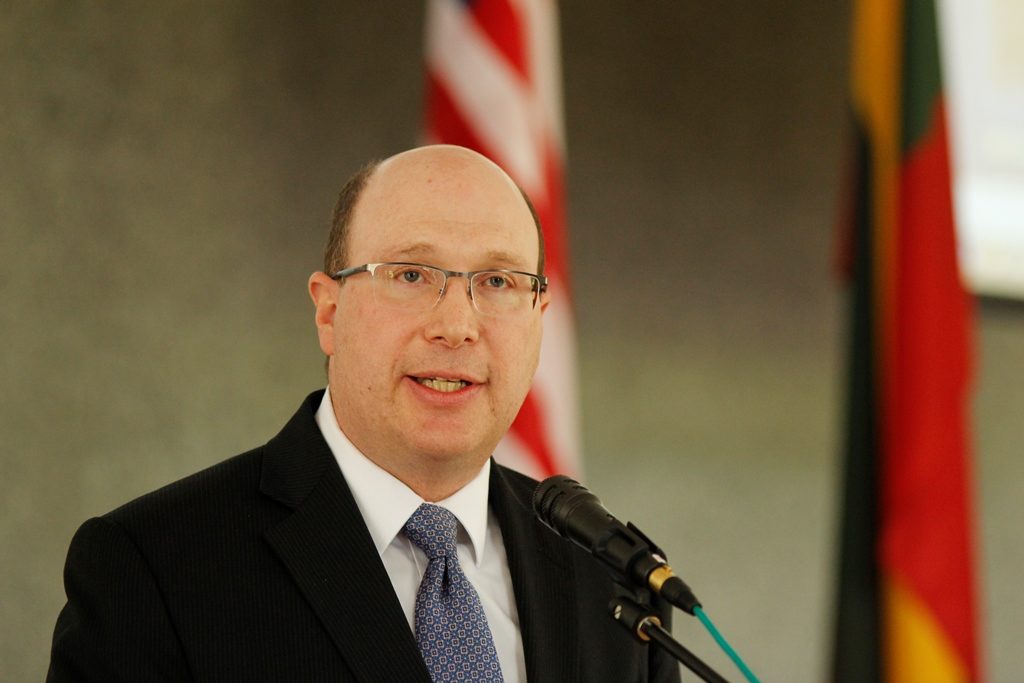 "We live in an information age, when ordinary citizens are bombarded with information from every angle. But as the volume and accessibility of information has increased, the accuracy and reliability of that information has become questionable," Ambassador Howard Solomon said at the ceremony. "Lithuania has been the target of an organized disinformation campaign that seeks to undermine Lithuanians' faith in their own government, in the United States, and in the democratic institutions to which Lithuania belongs. Likewise, Lithuania's neighbors have been targeted by the same type of disinformation campaign. The new, stronger radio transmission tower that the United States and Lithuania are inaugurating today is a sign of both governments' commitment to fighting back against disinformation."
The medium wave (AM) transmitter aimed at countering Russian propaganda was manufactured some five years ago and was used by the US Defense Department in Western Germany to broadcast a radio program for American troops stationed abroad.