Today the official start of the Current Time, a US-funded Russian-language television channel, was announced.
The TV channel has until now been available only to cable TV subscribers in Lithuania and now becomes a free-to-air terrestrial service available to all TV users in the country and technically will reach 98,3 percent of citizens.  The channel will also be accessible to people living in neighboring countries within 50 kilometers from the Lithuanian border.
Launched in February 2017, Current Time, or Nastoyashchee Vremya in Russian, is produced by Radio Free Europe/Radio Liberty (RFE/RL) in cooperation with the Voice of America (VOA) and offers fact-based news and opinions that are missing in the media of non-democratic neighbors.
The ceremony of launching official rebroadcasts of Current Time was attended by Minister fo Foreign Affairs of Lithuania Linas Linkevičius and Anne Hall, the US ambassador to Lithuania, Daisy Sindelar, CEO of the channel.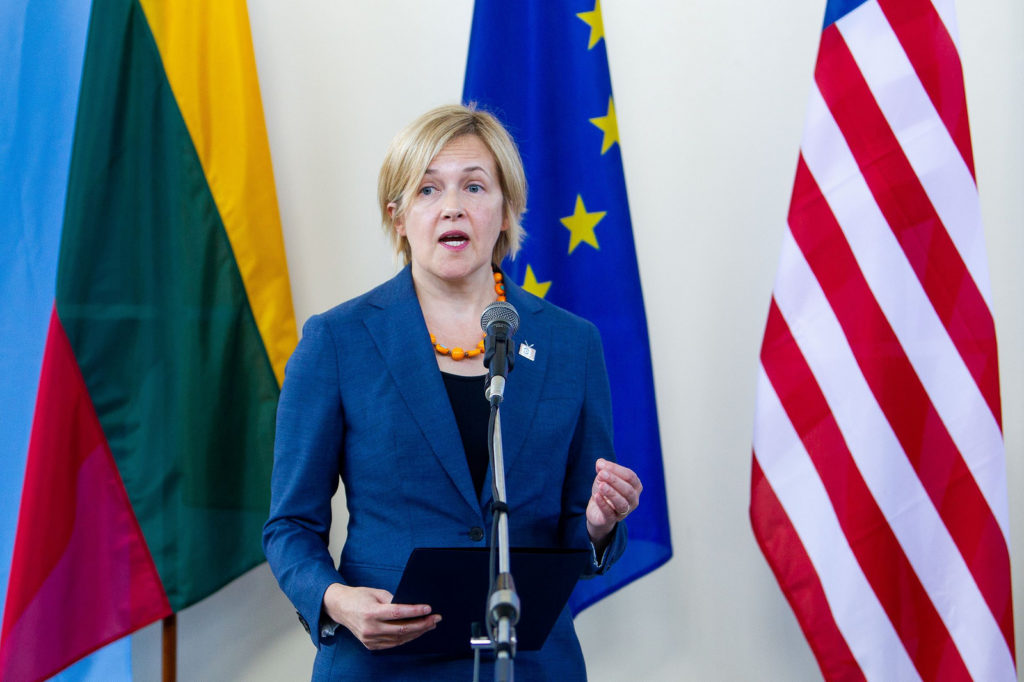 "Lithuania is more than just an important market for Current Time. It's possible to say that Current Time wouldn't exist without Lithuania, and specifically Foreign Minister Linkevicius, who argued staunchly and persuasively for the need to create Russian-language programming that could serve as an alternative to Kremlin-controlled media for Russian speakers worldwide," Daisy Sindelar said at the ceremony. "That was just four years ago, in 2014, following Russia's forced annexation of Crimea, at a time when the western world was becoming attuned to something those of you in Eastern Europe had known all along, which is that limiting Russian-speaking audiences to a single source of information makes it all too easy for the Kremlin to maintain a powerful influence over its near abroad. "